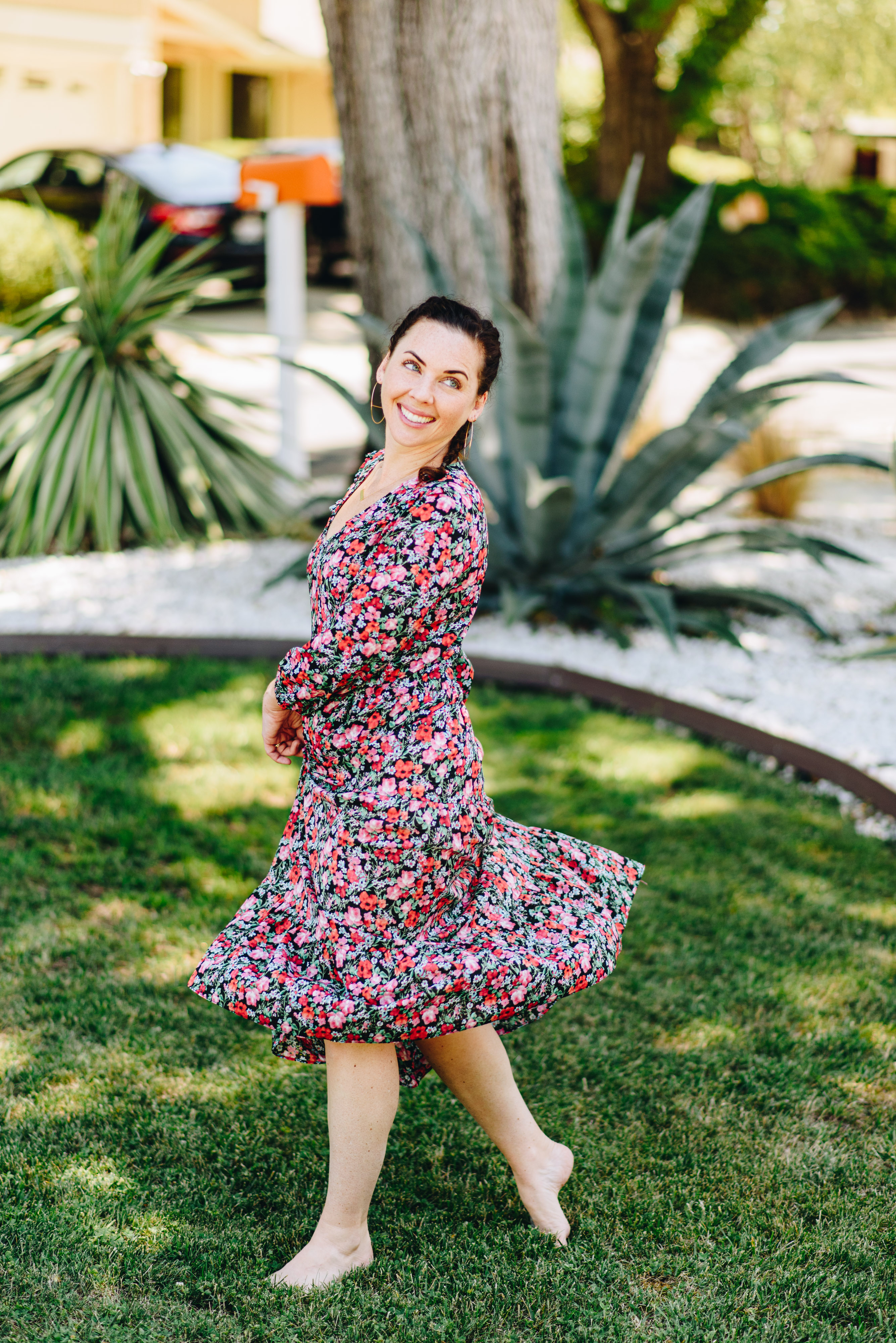 Hey friend! I know you, because I was you.
⭐️ You have a passion, a dream, a business, but you can't seem to "get it together" to make the money your heart desires.
⭐️ You find yourself working late hours into the night, while juggling motherhood, friendships, jobs, life, and laundry.
⭐️ You keep saying things like, "Someday I will sit down and figure this out!" but that day never comes.
⭐️ You want a business coach so someone can tell you what to do, but you aren't ready to pay thousands of dollars for that.
🙋🏻‍♀️ This is where I come in! I'm Katie Rain and I started by photography business 10 years ago with a brand new baby, no money, and no business experience. I hustled and learned everything I could and grew my photography business to a 6-figure income by year two.
👩🏻‍💻 I created Crew52 to give other women ALL the information and knowledge that I wish I had when I started by own business. I walk you through bite-sized videos each week with homework assigned, ensuring that you will complete it and ultimately level-up from wherever you are starting.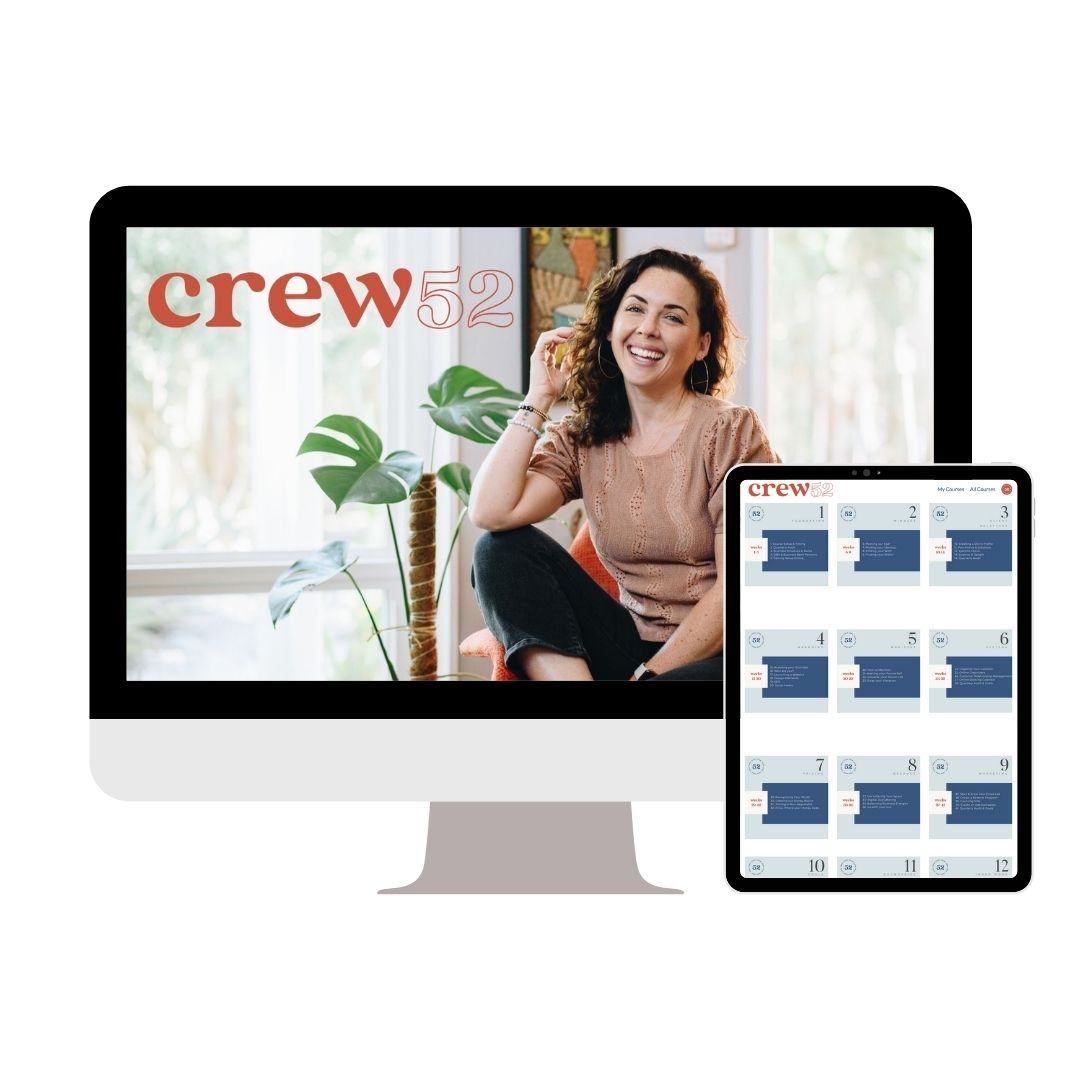 Your step-by-step guide to leveling up your business one week at a time.
Whether you are a complete novice with a hobby, or you are 10 years into your business, Crew52 is here to help you gain the knowledge and the tools to level-up! Not only will Crew52 help you learn how to run a profitable business, it will also help you unblock self-doubt, clear away mental clutter that's holding you back, and get you focused on manifesting your dream life.
52 Step-By-Step Videos
Say goodbye to feeling overwhelmed and stuck by all the steps you have to figure out when starting a business. Crew52 includes 52 videos with easy-to-follow, actionable steps to help propel your business in the right direction. Each motivating challenge takes you out of your comfort zone, a little at a time, with a fun learning environment and community board to cheer you on!
FAQs
❓Will this program work for all types of businesses?
Crew52 was designed to help women who own or want to own their own business. If you have the entrepreneurial spirit, then this course will help you! Here are some examples of businesses it works well with: photographer, interior designer, life coach, real estate agent, hairstylist, retailer, Etsy shop owner, graphic designer, jeweler, healer, influencer... and any other business where you are in charge and want to level-up!
🖥 I've already started my business. Will this course still help me?
We think so! This program is meant to create momentum and growth in your business—whether that means you are starting at the beginning or are ready to level up with the business you already have.
🧘‍♀️ I like to take my time. Can I go at my own pace?
Yes, the entire 52 weeks of videos and homework will be unlocked at the time of purchase. You will have an entire year to complete the videos. After 1 year, your membership will need to be renewed if you would like to continue to have access.
💰 Can I cancel anytime?
We want to make sure this is the right fit for you, so you may cancel your membership within the first 48 hours of enrollment. After 48 hours the fee to cancel is the remaining cost of your payment plan agreement.
❌ Can I share my login with a friend?
Sharing login credentials is strictly prohibited and will be monitored with login history & location. This also creates a low-vibe energy, which is not the vibe we are going for!
💃 Do you offer scholarships?
Yes, we do! We have some generous donors who believe in helping women become financially independent through their own business ventures. Please send us an email at [email protected] to apply.
Check your inbox to confirm your subscription